There is a new pretty nifty feature in Blogger. Redundant yes but still quite nifty for those who are using Blogger since you log in to the dashboard almost everyday or even few times in a day. Admit it. I know you do.
Anyway, to use this I think you will have to use the Blogger Draft or maybe not. Blogger Draft is actually the same with the original Blogger but the difference is that you get to try out new features before it is released. In a way you can consider yourself to be the guinea pig.
So, back to the topic. There is a new feature which is the Reading List just below the dashboard where you can add blogs to stalk and even notify them that you are stalking them. Cool. Now, who needs RSS? Huh?
No, you still needs RSS as it stalk the blogs you want to stalk by getting the RSS. So there. RSS needed. That is where the redundant part comes in since you can subscribe to the blogs RSS and read em in the reader of your choice. So, pretty redundant.
However, this reading list feature makes it easier to follow the blogs you want to stalk since you will be logging in to your dashboard anyway and can always browse through and see if there are any new updates or anything that interests you.
The verdict? Redundant but Nifty.

The followings are how to add blogs to stalk just in case some are technologically challenged and to show you who I stalk.
Reading List
Click on the Add button to start adding blogs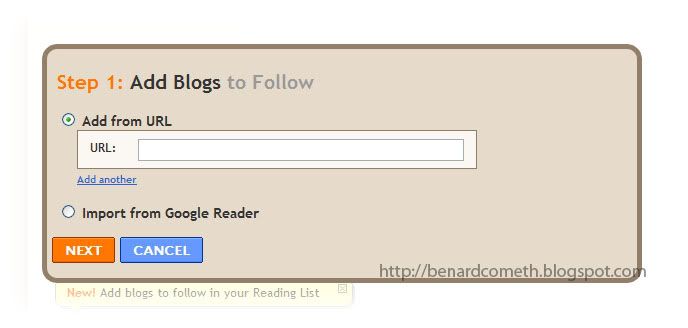 Add in the URL of the blog to add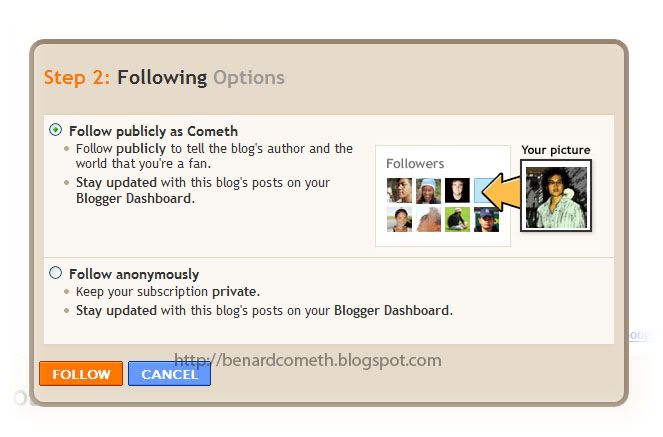 Option to stalk anonymously or publicly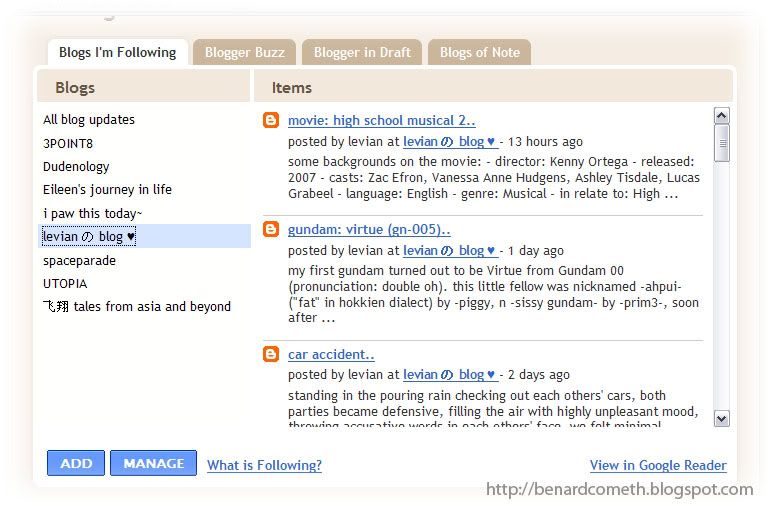 There, easy to stalk the blogs you want



I shall bid you farewell for now.