Well, this is old news and yours truly am way outdated in the news department but just in case there are some who still don't know that there is a Blogger Draft which includes quite a considerable improvements in Blogger.
One of the improvement is the option to embed your comment form just below the post so that your loyal readers don't have to go to another page or leave the page just to leave comments.
(So, I guess the comments would be more now? Not to mention SPAMS. Die filthy scums...Die.)
Anyway, just to show how to create the comments form to be positioned below the posts, Yours Truly am here to save the day. So to say.
First up, remember to log in to the Blogger Draft first and just tick on the option that will enable the dashboard to be the new dashboard in Blogger Draft. It looks way nicer anyway compared to the previous dashboard. Way nicer.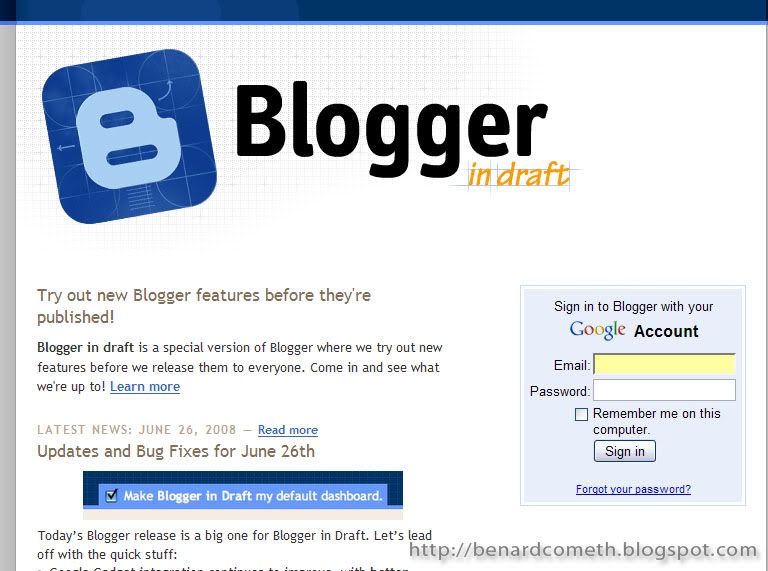 Nice Dashboard and remember to tick the default dashboard option
After that, go to the Settings option and proceed to the Comments section. From there, look for the Comment Form Placement and tick on the embedded below post to enable the function. After that remember to SAVE.


And that is it. Simple and Easy. Sap Sap Sui. Easy Easy Water.


This is the default comment form that you will get.
There, Happy Commenting. =p