*** I am NUTS about NUTS. Absolutely NUTS for NUTS. Get it????? Nuts for Nuts? ***
So, I got my hands on a packet of macadamia nuts with the shells intact and interestingly, it is Rainbow brand macadamia nuts. Great, happy nuts.
It's a package of roasted and salted macadamia nuts which seems to be made in China and it has been in circulation since 1958. Wow, that is some old nuts.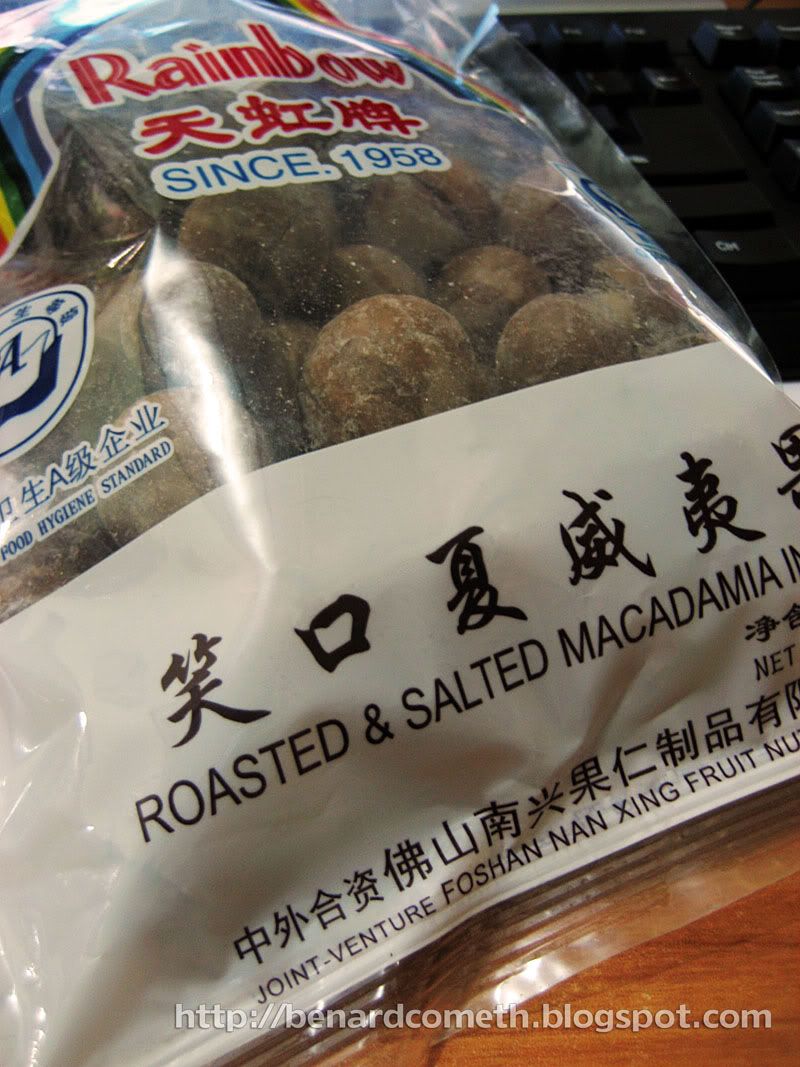 Roasted and Salted
Honestly, this is the first time that I actually see nuts being covered by its shells as normally I only eat nuts in its full naked glory. I have to admit that I don't even know that macadamia nuts are actually covered with a damn hard shell. Its sure a tough nut to crack.
Hard Nuts
Luckily the package comes together with a tool to counter the hardness of the shell. To make the nut cracking way easier. Its a shiny metallic thing with an odd shape aimed to crack the toughest nuts existed.
(Well, the nuts are already cracked in the first place which facilitates the ease of cracking the nuts)
The tool of the trade
Pointy Odd Shape
The tool comes with instructions on how to use it to crack the macadamia nuts. First of all, insert the pointy edge into the crack line of the macadamia nut.
Cracking
Then with one swift motion, twist the tool to open the hard shell and get the naked nut. When you succeed, then you can enjoy the fruit of your hard labor. However, be warned that amateur twister/nut cracker would break the nut into half and sometimes into many pieces. It does not matter though as it is still edible no matter its in pieces or in whole.
Example of amateur nut cracking job. Please be informed that the following is just an example done by yours truly to show the sample of what amateur nut cracking result looks like. It certainly does not imply that yours truly are in any way, am an amateur in nut cracking.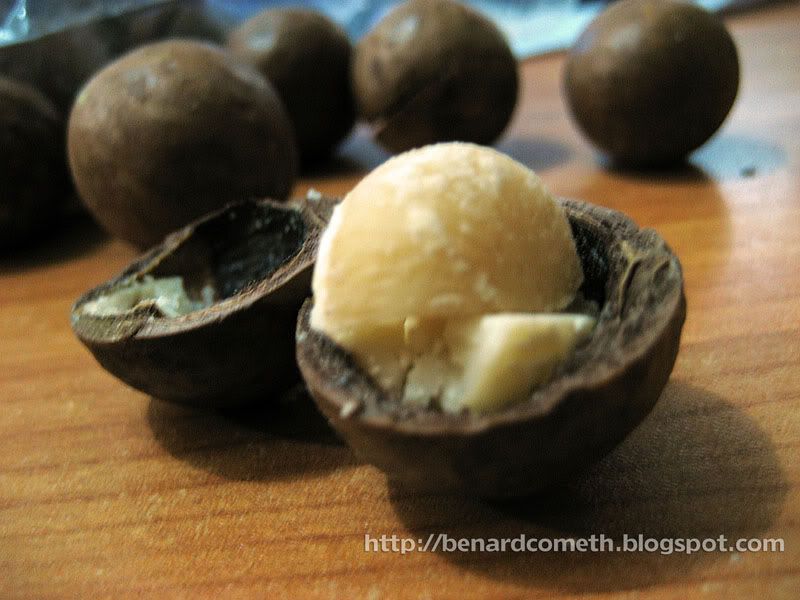 Amateurish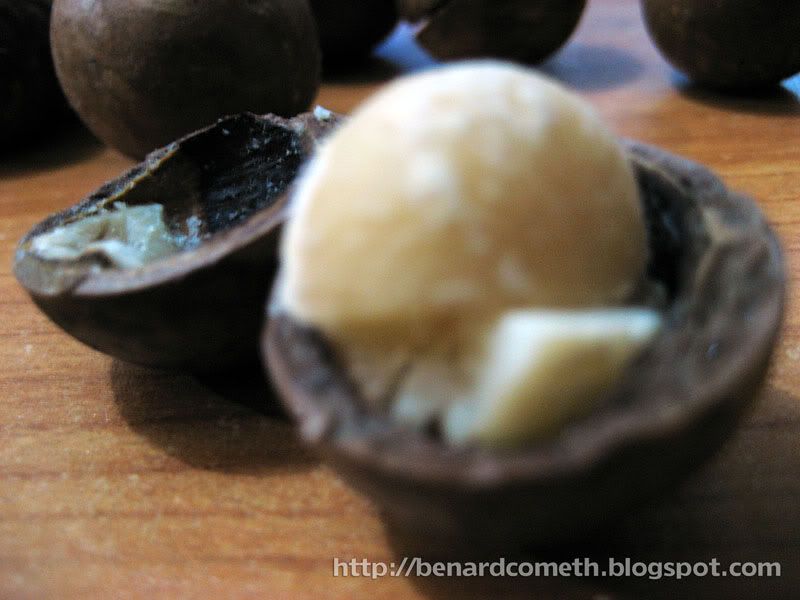 Broken into pieces
Phewww, the length I go through just to show samples of amateurish nut cracking by acting amateurish.
Now, lets proceed to the result of professional nut cracking job. It involve a lot of research and experiment throughout the years but finally yours truly am able to crack nuts professionally.
Without further ado, ladies and gentlemen. I present you, professionally cracked nuts. Bask in its perfectness and glory you lesser mortals. everyone.
Perfectly cracked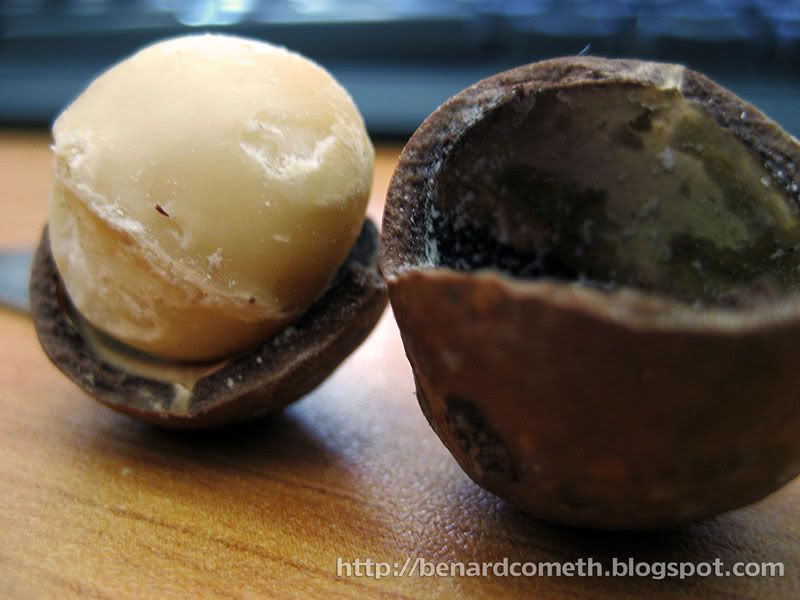 Oh yeah, stop drooling
See the difference between amateur and professional? Be patient and learn the way. The force will be with you. May the force be with you, my young padawan.
And oh, I forget to mention how it tasted. Of course it tasted like macadamia nuts, if not what else? Strawberry? =p
(Oh yeah, that is me being lame. A bit.)
Anyway, the key to be professional is practice, practice, and practice.
May you one day crack the perfect nut.
Enjoy your nut cracking, people.
(Somehow, that sounds so wrong.)