Greetings,
This is the "

Sifu

" "

Sensei

" resident chef at BenardCometh Revelations posting today yet another recipe for all of you.
The name of this dish is the BenardCometh Squid Extreme. It is a dish with squid as main ingredient and anything done by anyone at BenardCometh is extreme, hence the name. Sort of.
Now, lets have a look at the ingredients. Shall we?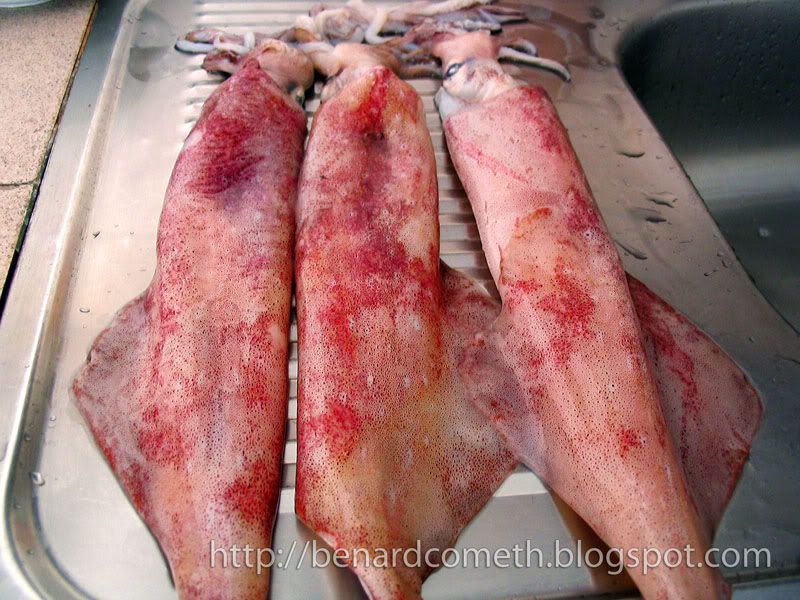 Squid
(Obviously this is needed)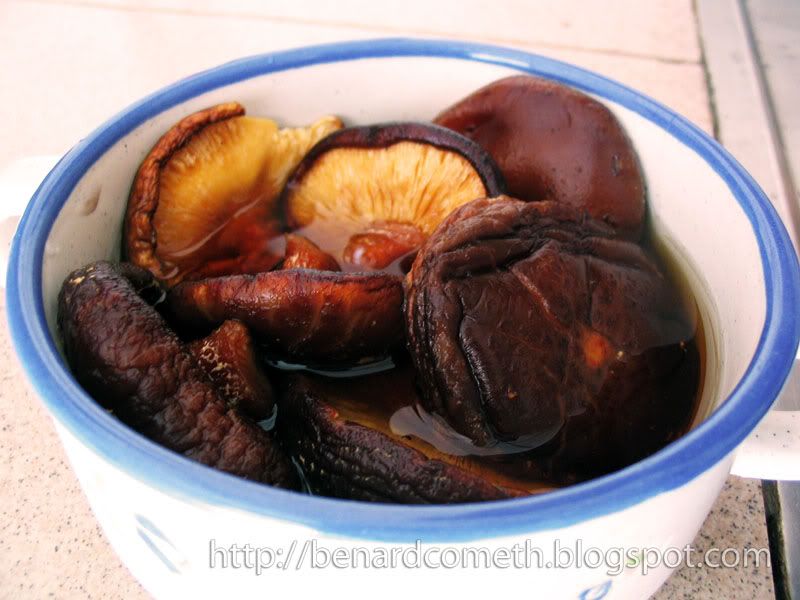 Mushroom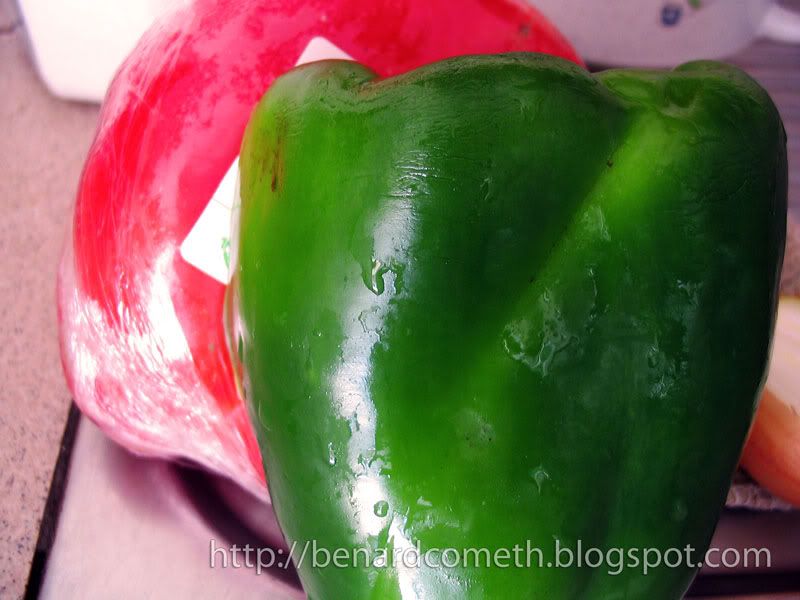 Capsium
(Green and Red)
Sugar
Black Pepper
(Local product yo)
That is all for the ingredients. Lets, go on with the preparation of BenardCometh Squid Extreme. First of all, cut open the squid, clean, and slice the squid into bite sized pieces.
Bite pieces
After that, chop the mushroom into small cube pieces. Remember to soak the mushroom until soft, rinse well and squeezed dry before chopping.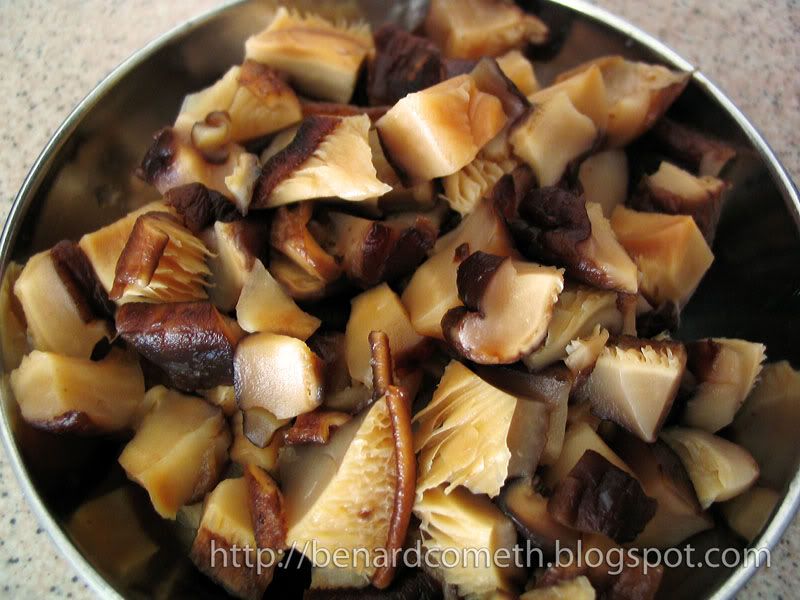 Cube mushroom
The next step is to chop some garlic and and onion, then slice the capsiums into thin slices. Next roast or stir fry some sesame seed that is going to be used in later stage of the preparation. After that, mix the mushroom, squid, onion, capsium, black pepper, sesame oil, sugar, and soy sauce together in a bowl in order to marinade the squid.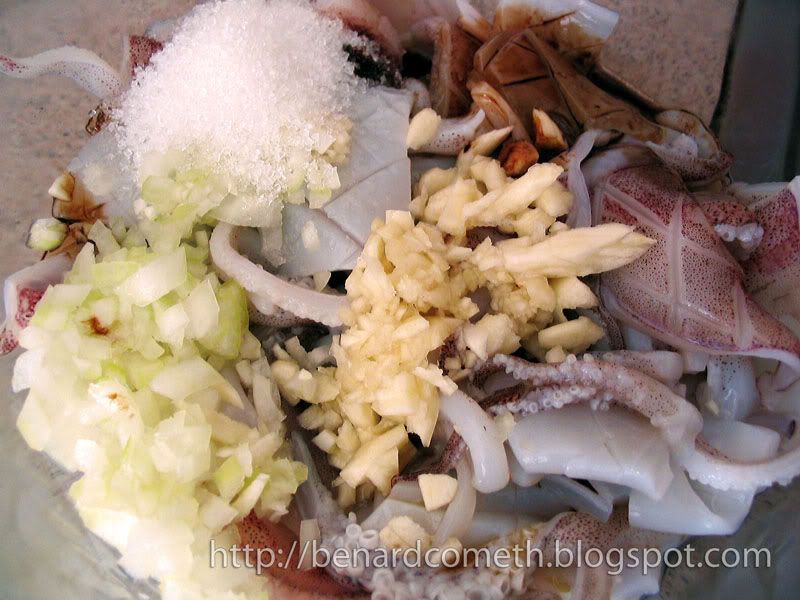 Mix together
Set for the marinade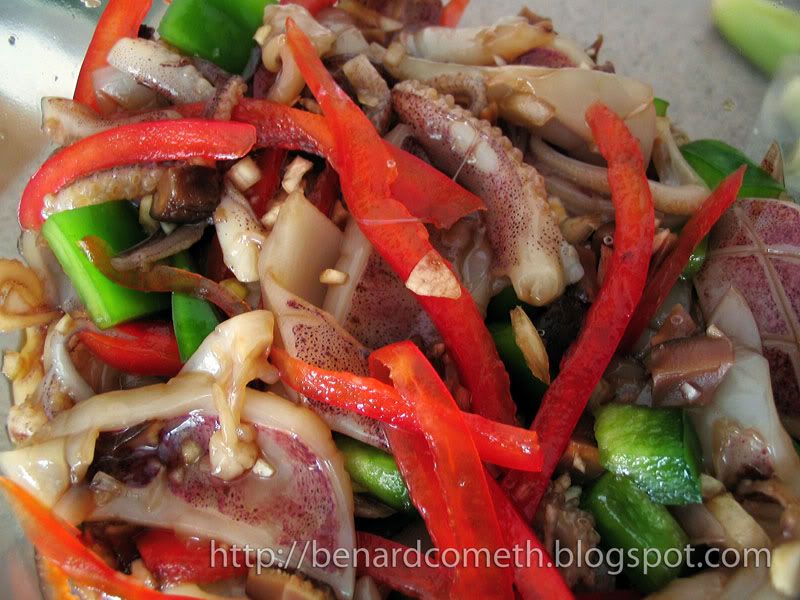 Not forgetting the sliced capsium
Put the mixed ingredients aside and let it marinade for around 30 minutes. After that, stir fry the mixed ingredients. Once done, pour into a plate/bowl and arrange lettuce at the side and lastly sprinkle some sesame seeds on top.
Voila, one BenardCometh Squid Extreme done and ready for consumption.