**Updates**


Still looking for what type of breed is Lucky. From the comments, some say Terrier? Uncle Google result somehow is different. =p

In this case, BenardCometh Revelations' Best Friend.
Introducing Lucky.
(

Don't know what kind of breed though

)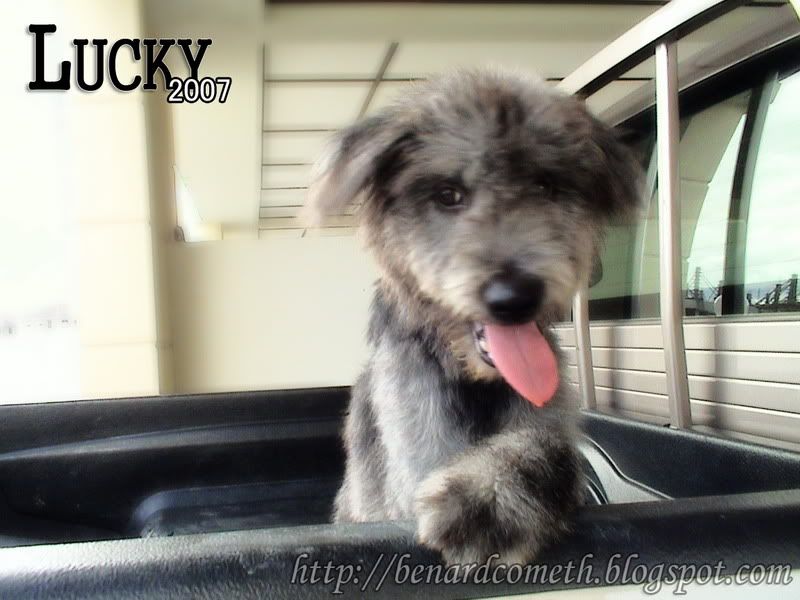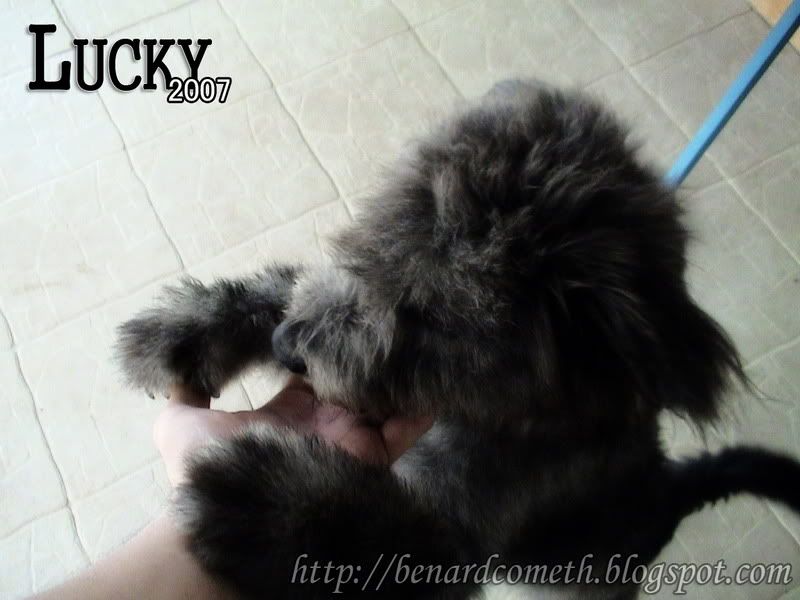 Aside from Lucky, there is this senior K-9 in the house. You might have seen him in previous post. Introducing Princeton.
Click here and here for previous post about Princeton.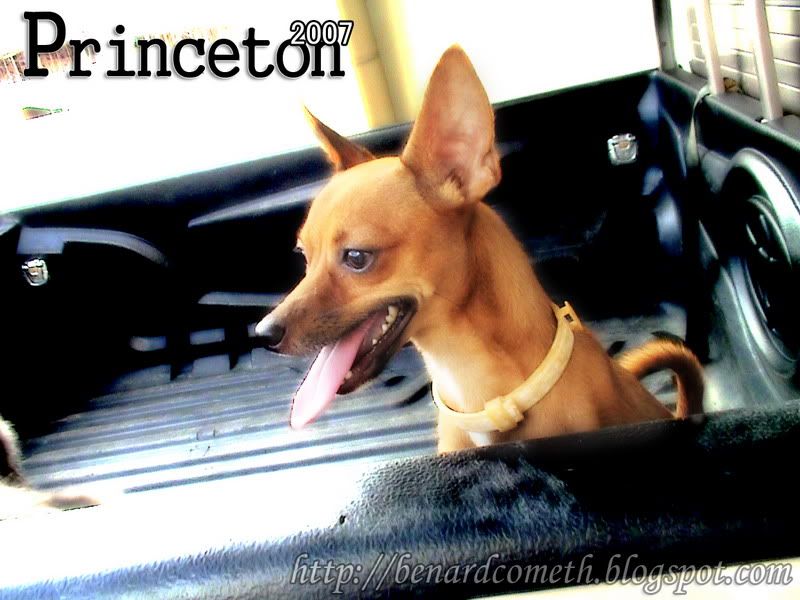 Yep, Princeton is a chihuahua


(mixed that is)


....................................


So now there are two K-9 in the house to look after the house. Doubt that Princeton will be any use though. All hopes on Lucky. Go Attack Go..... Go Bite Go....


(Training, so to say)

.
Is it necessarily you ask? Based on the case that happened recently, Yours Truly officially lost all hope of mankind and ain't taking any chances. =p
Lastly, Princeton and Lucky together.