Greetings,
This is the friendly resident chef of BenardCometh Revelations taking over for this post in order to reveal to all of you the heavenly secret of making a heavenly dish.
This time around, you all will learn how to make delicious irresistible Chinese Pork Rib dish or known as "

Pai Gu Wang

".
(Pardon me, my Muslim friends. This is a traditional Chinese dish that uses pork as the main ingredient. However, you can always replace the choice of meat to beef or even chicken. The texture won't be the same but the flavor is.)
Just to show you what you will be making, here's a picture for you to get motivated.
Don't drool all over now. In just a few simple steps, you will learn how to make the pork rib dish yourself. It is very easy to make and I will try to make it easier by making a graphical how-to.
The ingredients needed are:
Pork
Soy sauce
Onion
Garlic
Sesame seed
Pepper
Corn powder/Corn flour
Frying powder
Pineapple
Tomato sauce
Chili Sauce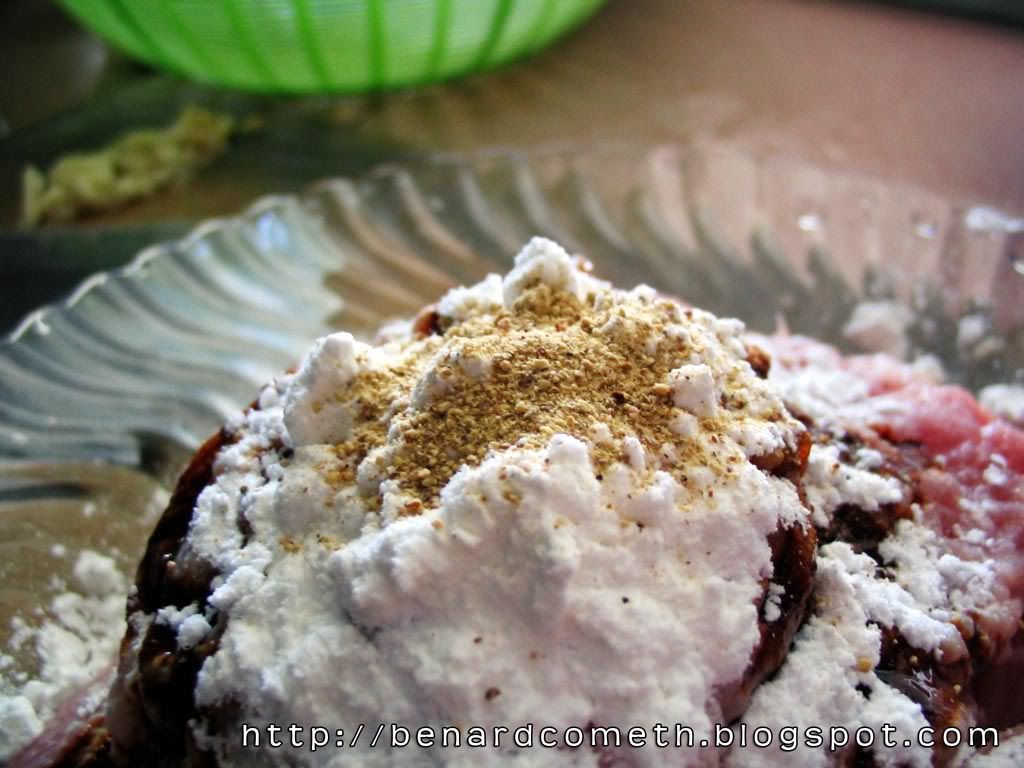 The next step is to mix all of it together
Blend it all in with the pork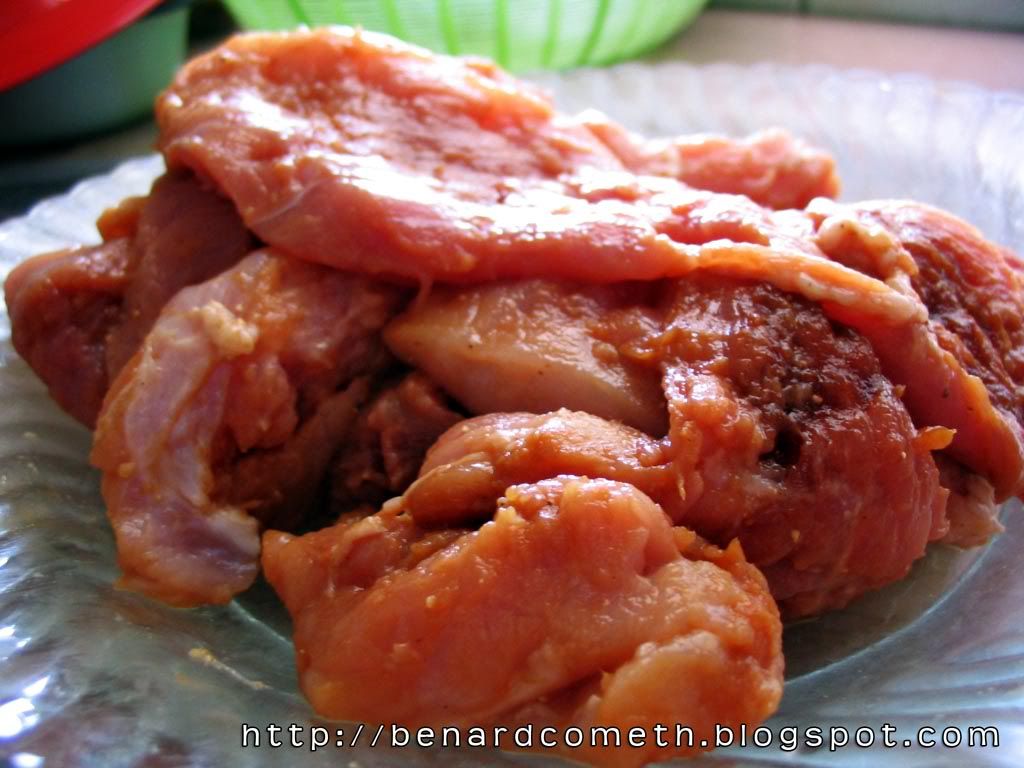 After that, cover the pork with frying powder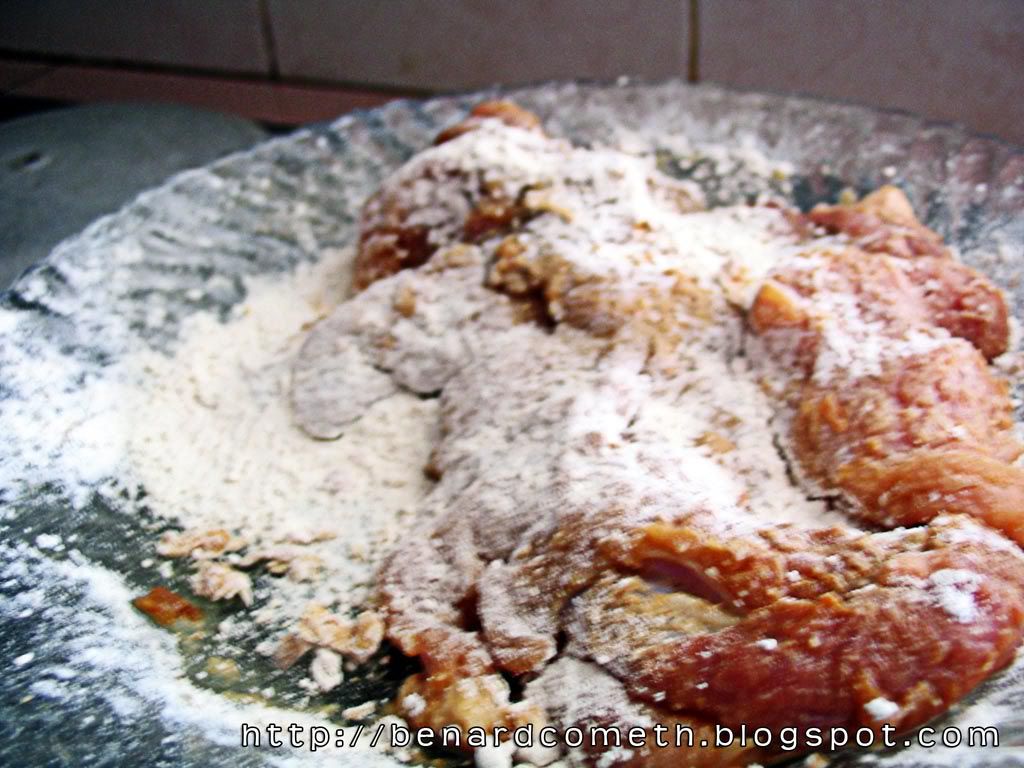 Start frying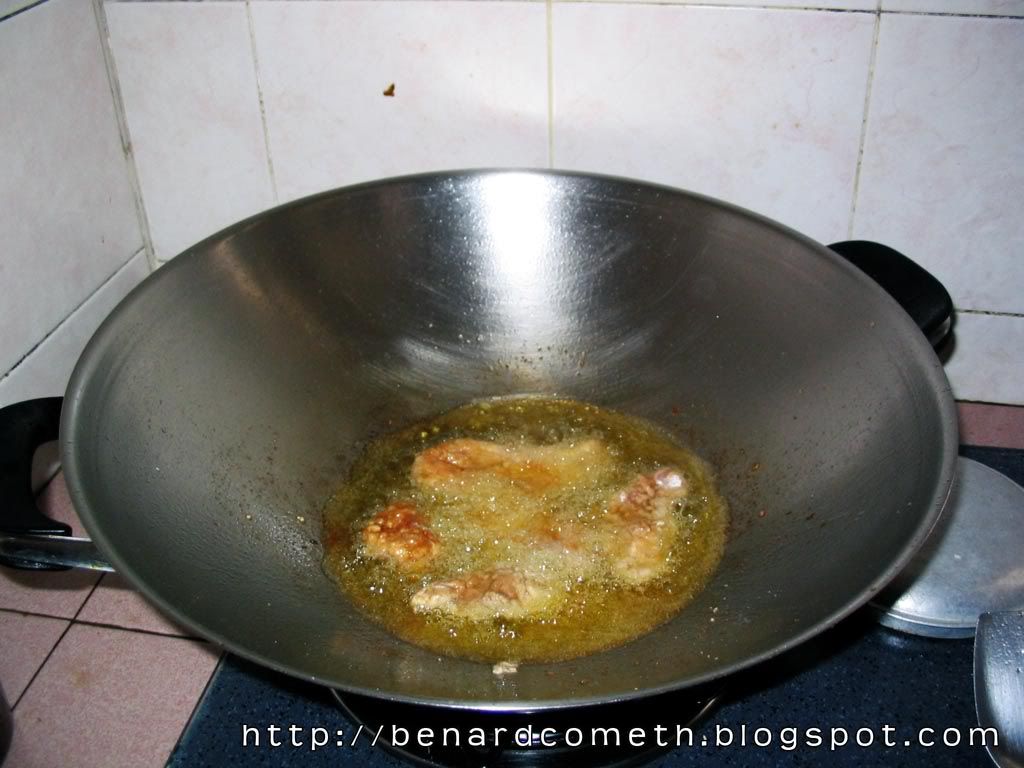 Until it is has the golden crisp look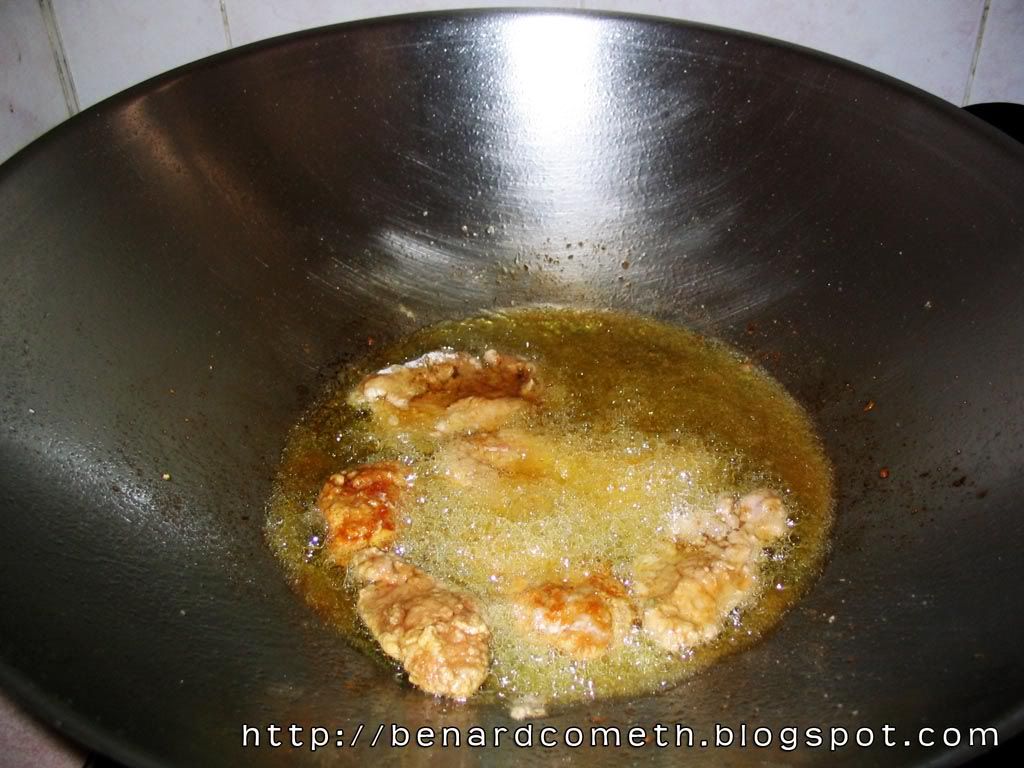 Till it is something like the following: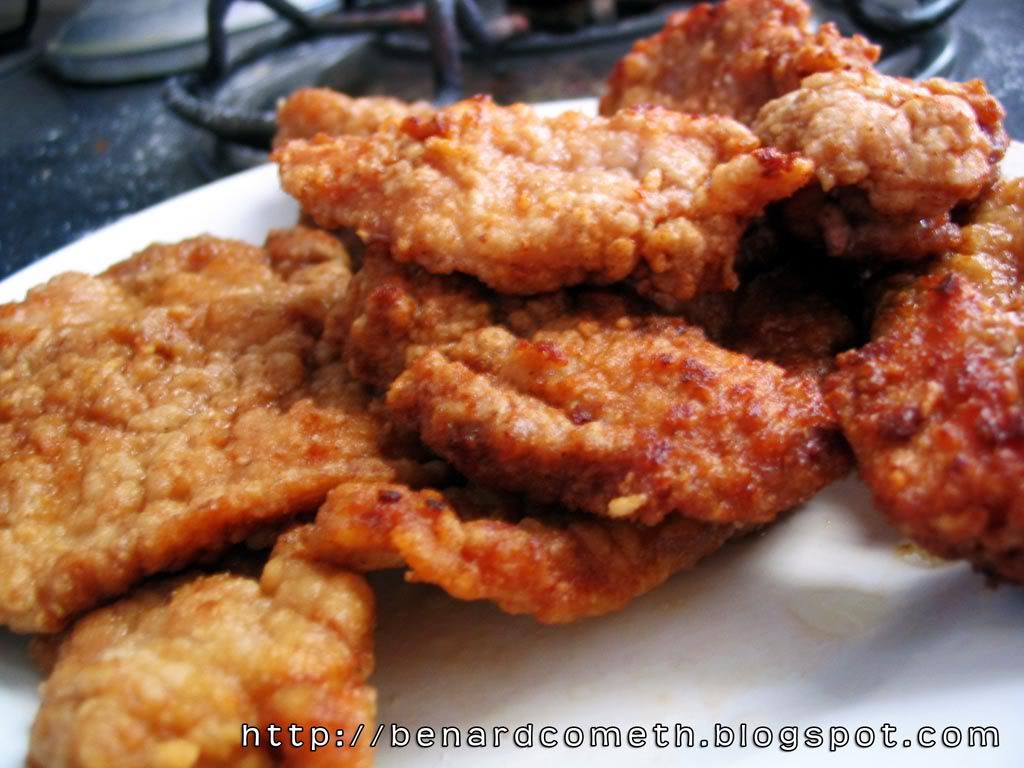 Any brand of canned pineapple will do.