There's a puppy Rottweiler in the house.
Princess is the name and drooling all over is the job. Sort of.
Talk more no use.
Pictures time.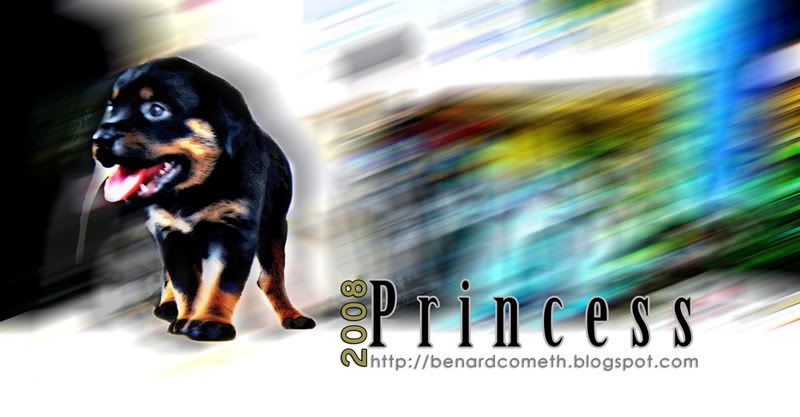 Futile attempt to create a wallpaper
(She is actually very cute wan- Yes, I have the talent to "un-cute" things)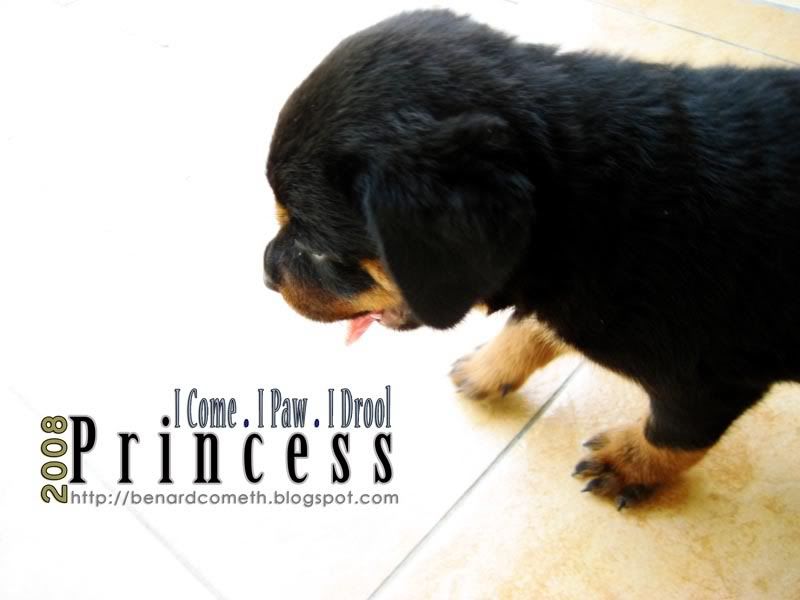 Where's my food? I demand my food
I don't care, I want my FOOD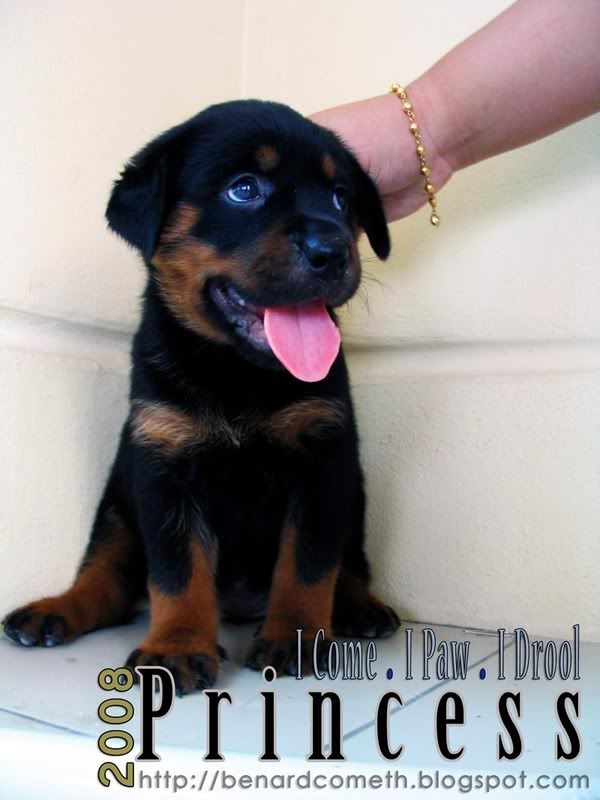 Give me my food NOW or I am going to sulk in this CORNER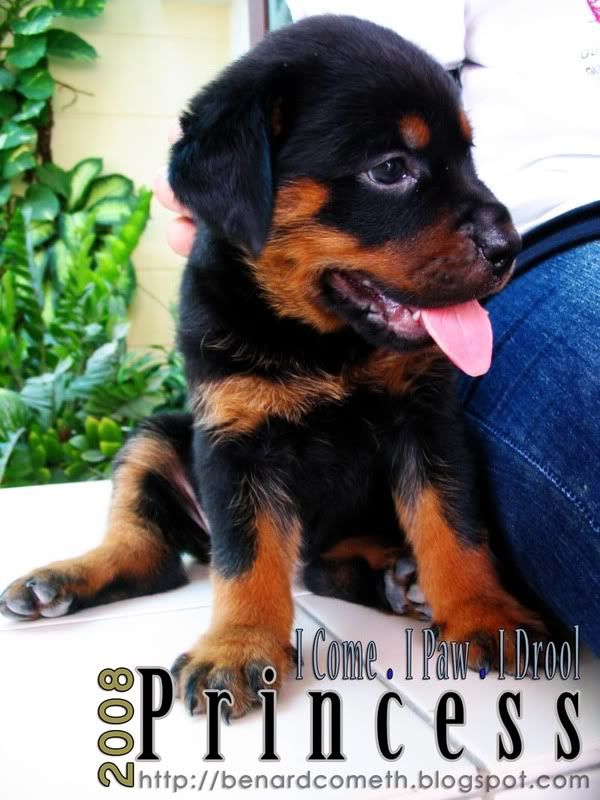 Alright, I GIVE. Tell me what I HAVE to do for FOOD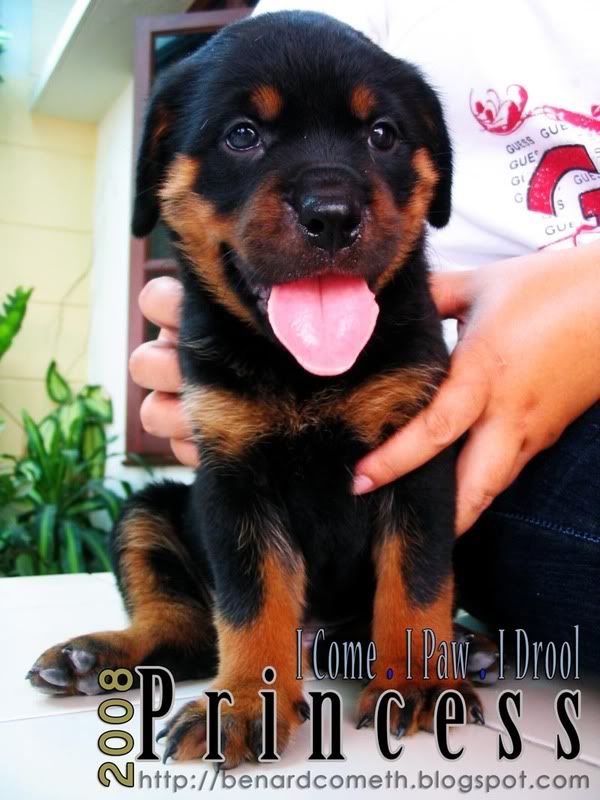 Please????
**Wink** **Wink**
Pretty please?? With sugar on top~~~~