One have to learn how to make or prepare their food. Although there are deliveries and fast takeaways but that is not the focus of this post.
If during the prehistoric times people hunt, today people can just buy conveniently prepared food

need to know how to cook.
Chef BenardCometh am going to show how to make a fast and simple Chawan Mushi. What is Chawan Mushi? It is some sort of Japanese food. Wakaru ka?
This is very easy to prepare and not to mention fast. Without further ado, the ingredients.
(The ingredients can vary. You can use any ingredients that you want except for the main ingredients.)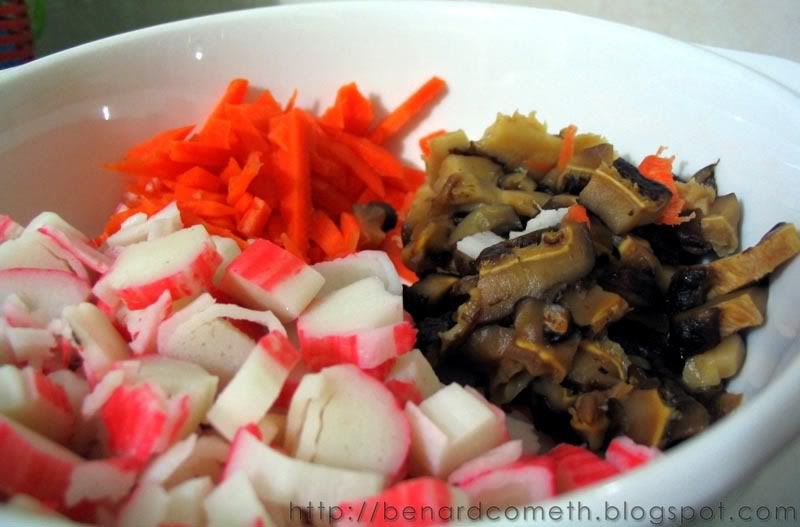 Mixture of carrot, mushroom, and crab stick
Up to you what type of ingredients you want
Minced meat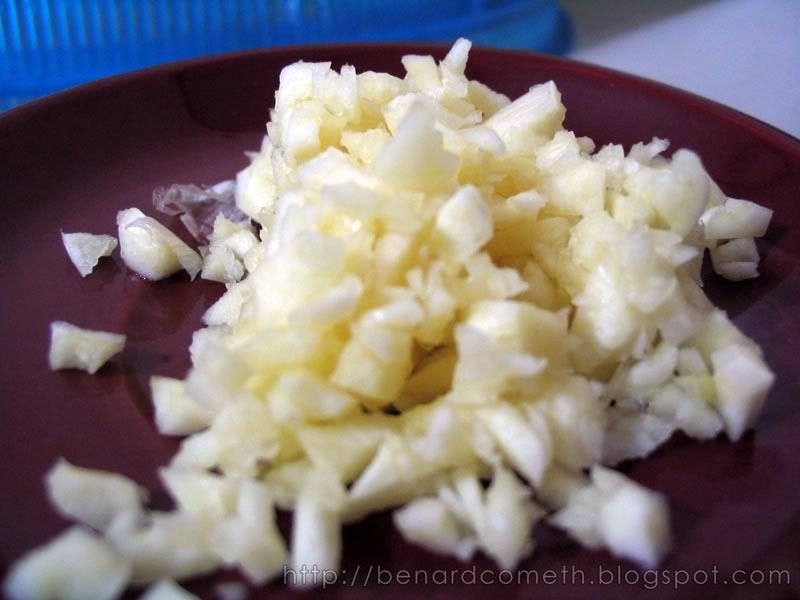 Garlic
Not a necessary ingredient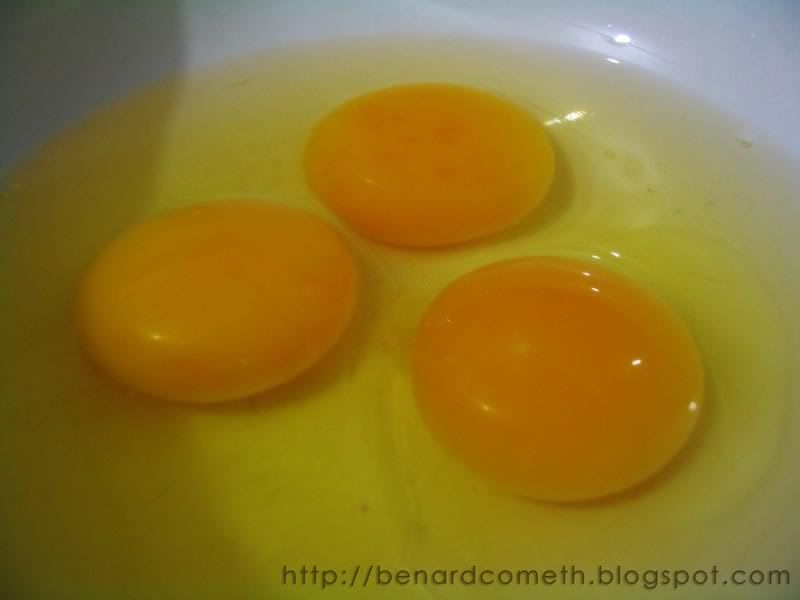 Eggs
This is the main ingredient
You can't make Chawan Mushi without eggs

There, the few ingredients that I am going to use to make Chawan Mushi BenardCometh Special.


First of all, pour some olive oil into the pan and wait for it to heat up, then throw the chopped garlic and stir fry until it turn brownish.
After that, put the minced meat in the pan and stir fry some more. Add some black pepper while stir frying. Add the mixture of carrot, mushroom, and crab stick bit by bit while stir frying to mix the ingredients together. When it mixed well, pour the cooked ingredient into a bowl and proceed to the next step.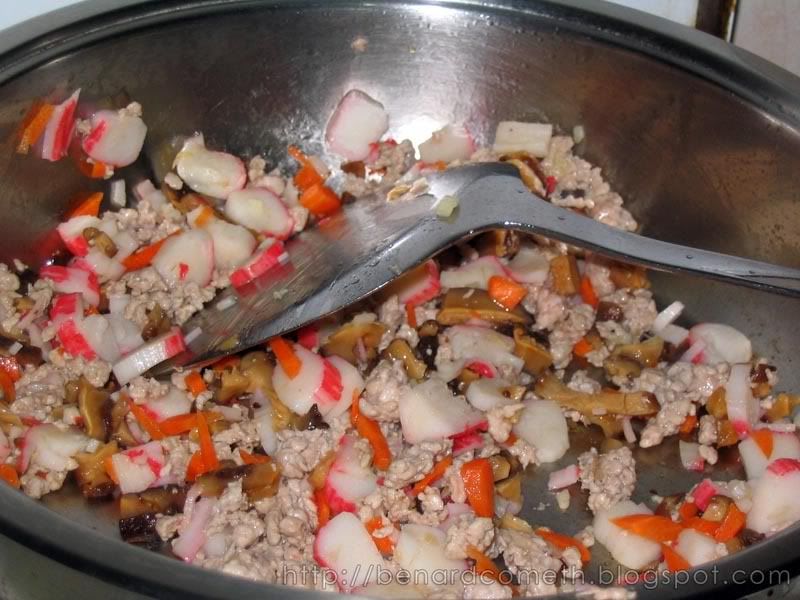 Stir fry the mixture
Next, remember to beat the egg gently with a spoon to avoid any bubbles. A chopstick would be good as a beating tool.
Egg "beaten"
Example of bubbles that you should not have
Remember to beat gently
Pour the "beaten" egg into a bigger bowl and mix with water until it is not that thick. Pour the stir fried ingredients into the "beaten" egg. If you can spread the ingredient around in the bowl if you want to.
After that, prepare the wok or any kitchenware that you use to steam food. Pour a considerable amount of water in the wok and put the divider on top. Make sure the water does not overflow the divider.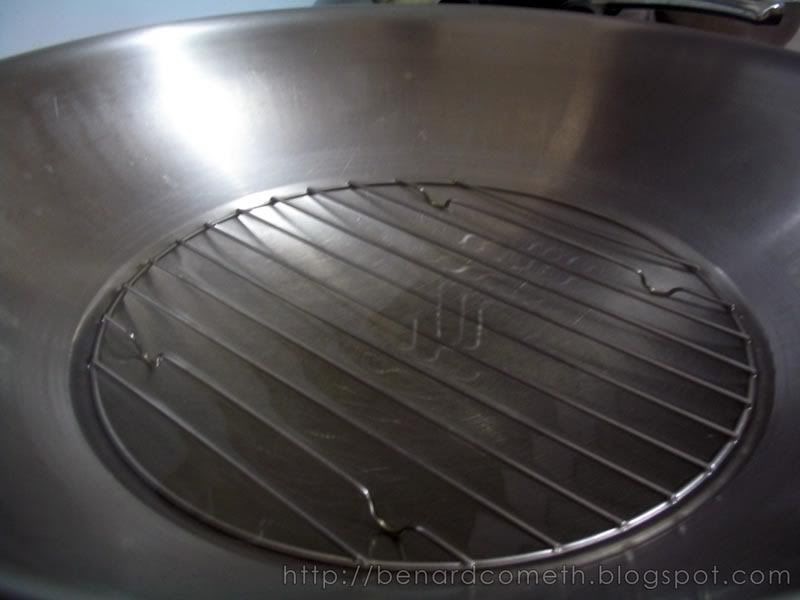 Wok with water and the divider
Close the wok's lid and wait until the water boils. After that, place the bowl that contain the mixture of egg and mixture of ingredients on top of the divider and close the lid. Let it steam for a while.
At times, open up the lid to see the steaming process of the Chawan Mushi. You will know when it is ready.