Still doesn't get why is it that there are so many people willing to stand and queue for so long just to buy the donuts.
I know that being the first in Sarawak contribute to that BUT still I don't get why. The donuts are not THAT exceptionally nice. For yours truly, it does not leave a lasting impression after consuming it. Nothing special leh.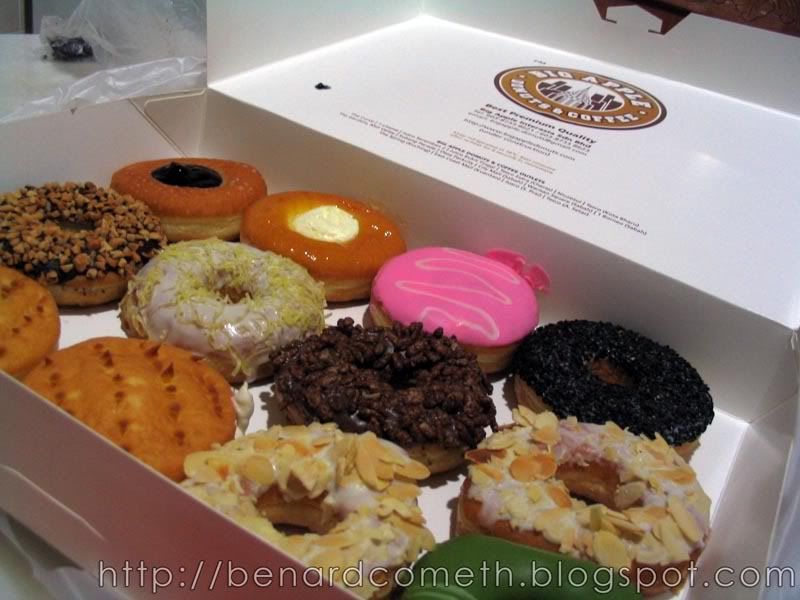 Ini macam ada sedap kah?
Too overrated I would say. I heard the Krispy something, a fellow donut competitor is better and very delicious. Never tried before but better don't make me disappointed when I tried it someday.
Overall, Big Apple donuts are not THAT bad but definitely I won't be eating it often. Once in a while is still ok. The taste mah mah tei jek mah.
One thing for sure is that I will never queue up to buy the donuts.
Not in this lifetime.