Went to Saberkas

(The place to go in Kuching if you want to buy computer stuff)

to buy 2.5-inch hard disk to be used as external hard disk to store my ever important data.
(Backups are very important, remember?)
Going to use that as my portable desktop

(Virtual desktop-more on this in future post)

, so that I can bring around my data and keep it with me at all times. That is the reason I am buying notebook hard disk.
Anyway, at first I want to get the Samsung SATA 120GB hard disk but seems like there's no stock left. The reason I want Samsung is that I have a few Samsung Spinpoint hard disks and they have been functioning well so far and most importantly functions silently.
Finally after looking around, I bought WD Scorpio WD1200BEVS 120GB SATA for Rm215 at 3E. Why settle for Western Digital? Well, I want to give it a try since a friend of mine who is working at a company that produce chips for the WD hard disks very recommended WD hard disks. 3 years warranty and was told by 3E to just send back to them if there is anything wrong with the hard disk.
The WD Scorpio WD1200BEVS 120GB SATA transfers data at 1.5 Gb/s with 8 MB cache that spins at 5400 RPM

(the only downside perhaps is that it is not 7200RPM)

. Upon use, found out that so far it is to my liking as it operates silently. Found out that it uses WhisperDrive™, ShockGuard™, and SecurePark™ technology which makes it silent, protected from shocks, and improved long term reliability and bla bla bla.
Done with the boring specifications, lets see picture of the Scorpio.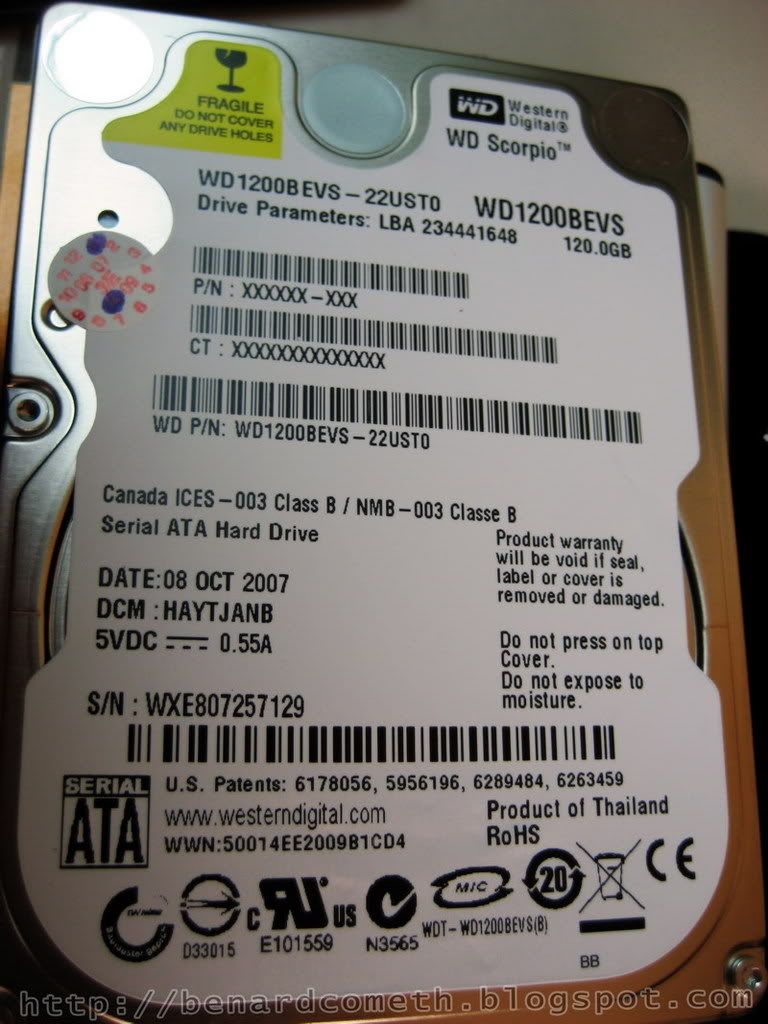 Next, an enclosure is needed to make into external drive. Any compatible enclosure will do.

After that put Scorpio into the enclosure.

And

VOILA

, there you have it.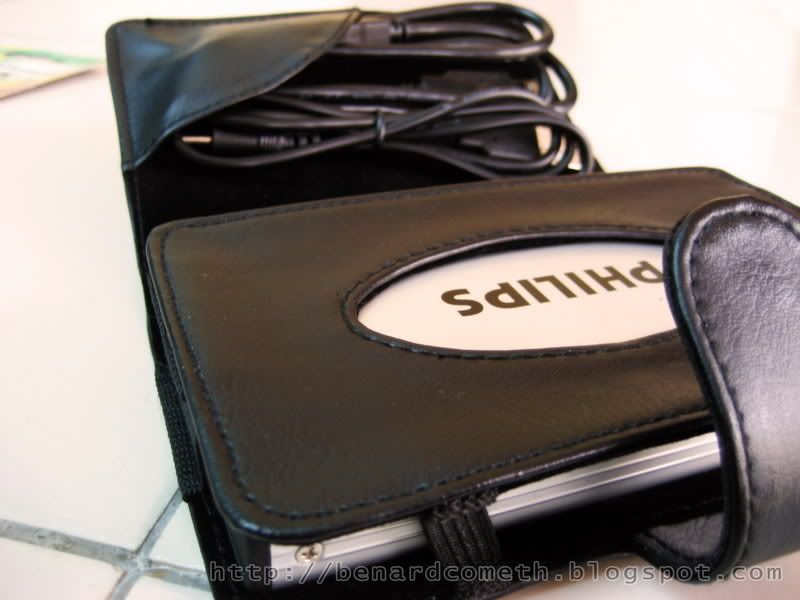 SCORPIO



.......................................
.....................
.........
....
..
.
.
.
.
.
.
.
.
.
.


Pheonix
Scorpio