Yours Truly have always loved to eat clam. Or is it oyster? Those local oyster-ish and clam-ish thing. I believe in Cantonese it is called "Si Ham". However, I might be wrong. Just might. =p
Anyway, the clam that I am referring to is this.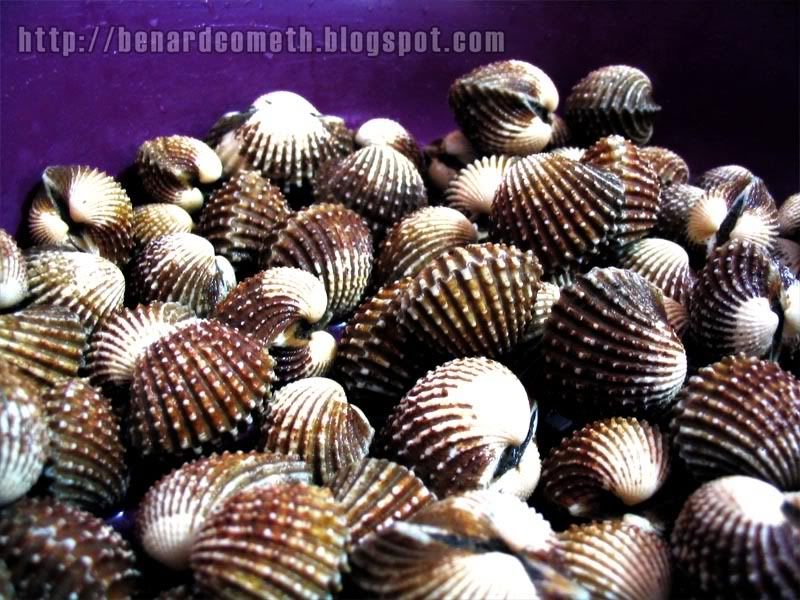 clam
Now, I am going to show you a simple way how to prepare this simple dish. Get some clam/oyster/si ham.

(Obviously you will need this ingredient.)
First, you will have to boil the clam in hot water to "force" the shell to open. Then, after that cool it down with cool running water. You will notice that the clam would open its "mouth".
After that proceed to open the shell and pick out the clam meat. It seems tedious but have patience my young padawan. Then you will eventually get a whole lot of clam meat.
From there, heat up your wok/pan. Pour some olive oil and add in some cubbed garlic and stir-fry until the smell is good. After that add in some sliced big onions and thinly sliced ginger. Lastly add in the clam meat and stir-fry it for a while, then add some soy sauce and pepper. Stir-fry for a while and you are done.
And the result would be something like this.
Happy Consuming Eating.