Hajime Mashite,
This post would be quite outdated as I am sure there are many blogs that have already blogged about this. Nevertheless, this is a post on Sushi King at The Spring, Kuching.
Went to Sushi King for a few times already and only today I manage to take pictures which indirectly says my Canon Powershot A70 is back. Repaired. No charges as the camera is manufactured faulty.

The exact name of the problem is the "

Image Phenomena Due To CCD Malfunction

". Lets see how long it will last before it broke down again like the previous few times. If its not for the friendly customer service, I would have complained on and on about it non-stop.
Back to the post. Sushi King. So far, there are two Sushi King outlets in Kuching. One is located at the Spring and the other one is located at Boulevard.
When you enter Sushi King, you will hear the staffs there shouting their lungs out to welcome the customers. If one doesn't know it, it is as if they are scolding the customers for entering. Order green tea while waiting for your order as it compliments sushi. In other words, green tea is a MUST. Prepare your sauce and as with green tea, wasabi paste is a MUST when eating sushi. At least for me anyway.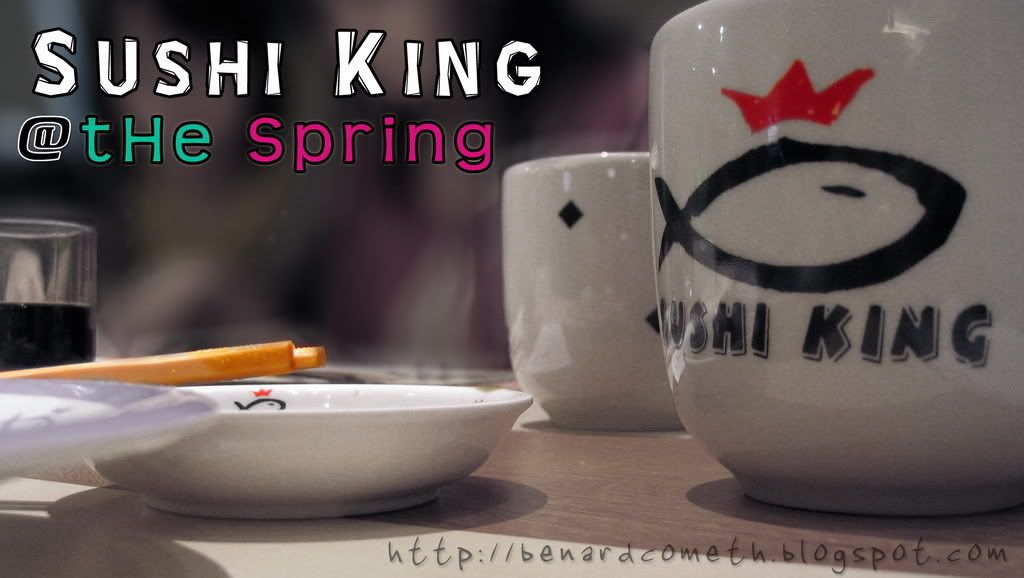 Belongs to Sushi King
Aside from ordering from the menu for set meals, you can take your pick from the revolving sushi belt/the conveyor belt. After all, Sushi King is famous for its Kaiten Sushi aka Revolving Sushi.
Alright, lets move on with the some pictures of food. Like the saying goes, "

A picture is worth a thousand words

."
Saba BBQ Set (RM19.90)
Deep fried mackerel in BBQ sauce with mixed vegetables served with egg custard, miso soup, steamed rice and ice cream
Saba Misoni Set (RM18.90)
Simmered mackerel in miso soup with french beans & eggplants, served with mixed vegetable salad with crabsticks, miso soup, steamed rice and ice cream.
Unagi (RM6)
This is my all-time favorite. Yes, I like eel.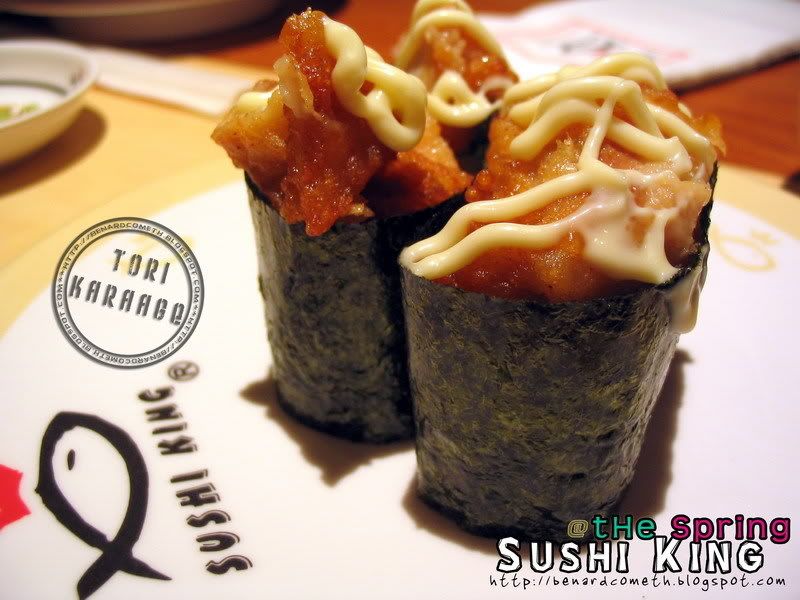 Tori Karaage (RM3)
Crispy, Me likey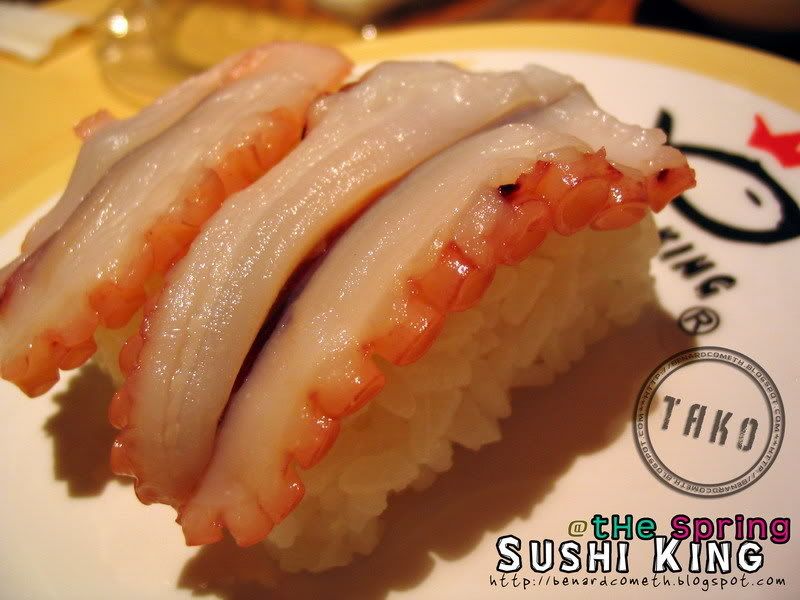 Tako (RM3)
Octopus, Me likey 2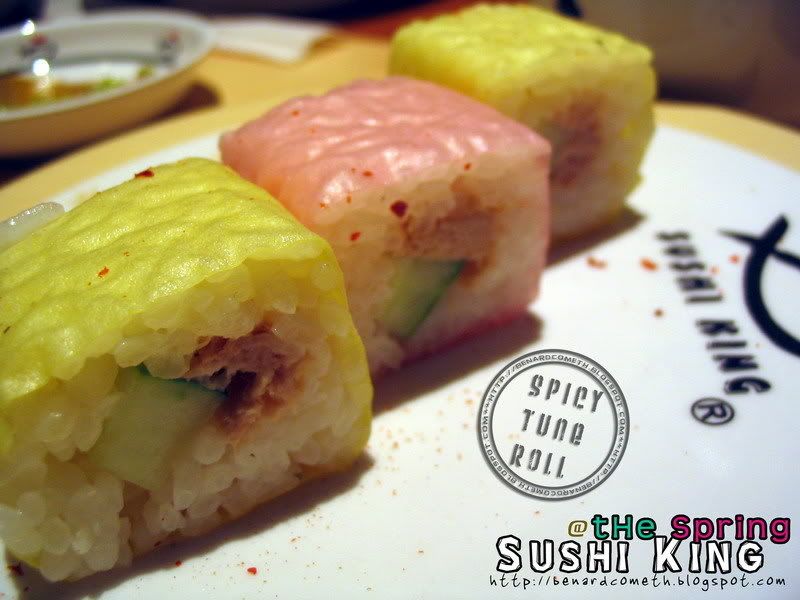 Spicy Tuna Roll (RM3)
Acceptable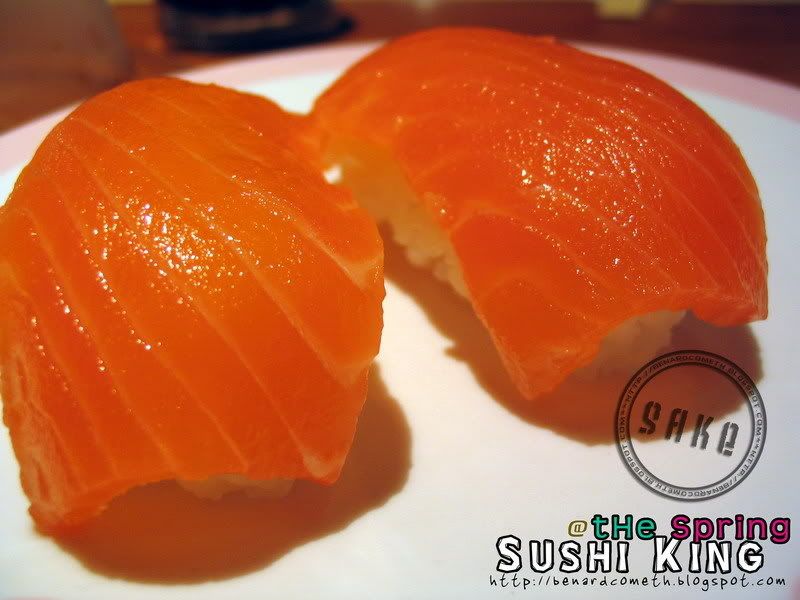 Sake (RM4)
What is sushi without raw salmon and I thought Sake is Japanese Rice Wine?
Sake Mayo Maki (RM3)
Sesame seeds, Me likey 3
Sake Kawa Temaki (RM3)
Acceptable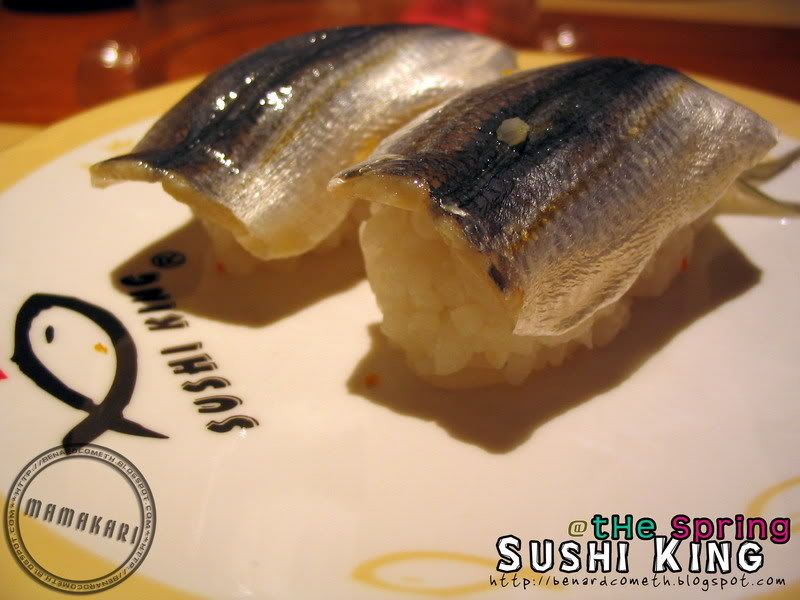 Mamakari (RM3)
Nice name. Like scolding people. Mamakari you ah
Kani Mayo (RM2)
Acceptable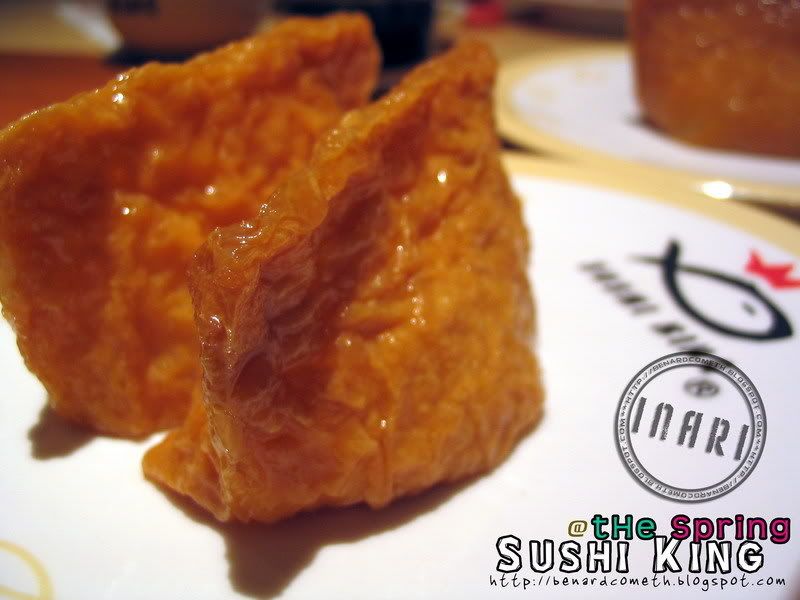 Inari (RM3)
Another all-time favorite. Sweet
Inari Sandwich (RM3)
Acceptable
I prefer my Inari without Sandwich
Egg Mayo (RM2)
Acceptable
Ebikko (RM4)
Yet another all-time favorite. Yum yum
Deep Fried Scallops (RM4)
Acceptable
Chuka Iidako Bowl (RM6)
Baby Octopus is in favorite list. Yum yum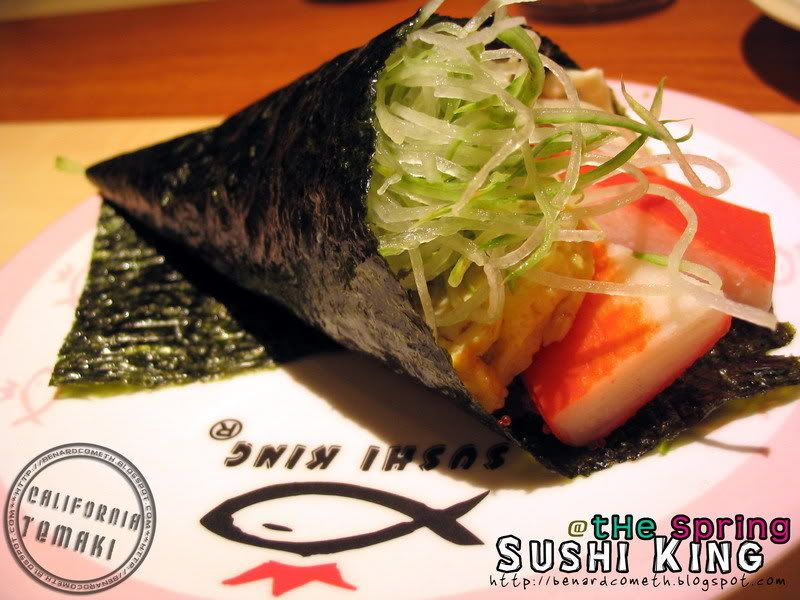 California Temaki (RM4)
Acceptable
.......................................................................................
Lastly, picture of the aftermath
........................................................................
There, done with the pictures. If you noticed, I am tried to remember all the sushi names and the price just for you guys. Luckily I have photographic memory, well that and also having pictures of the menu helps.


Below is the pricing for the Kaiten Sushi. It is priced according to the color of the plate.
RM2 - Blue Plate
RM3 - Beige/Brown Plate
RM4 - Pink Plate
RM5 - Red Plate
RM6 - Purple Plate
Lastly, there is a government charge of 5% and service charge of 10% of the bill's total.
Happy Sushi-ing.
Ja Owarida.