I have to confess.
I am drawn to the dark side after looking at the magazine-making-attempt by 3Point8 and Levian.
Don't have a choice but to concur with the dark urge.
Have to create a magazine cover because a friend ask yours truly to edit her picture it is the right thing to do.
Presenting yours truly futile attempt at editing.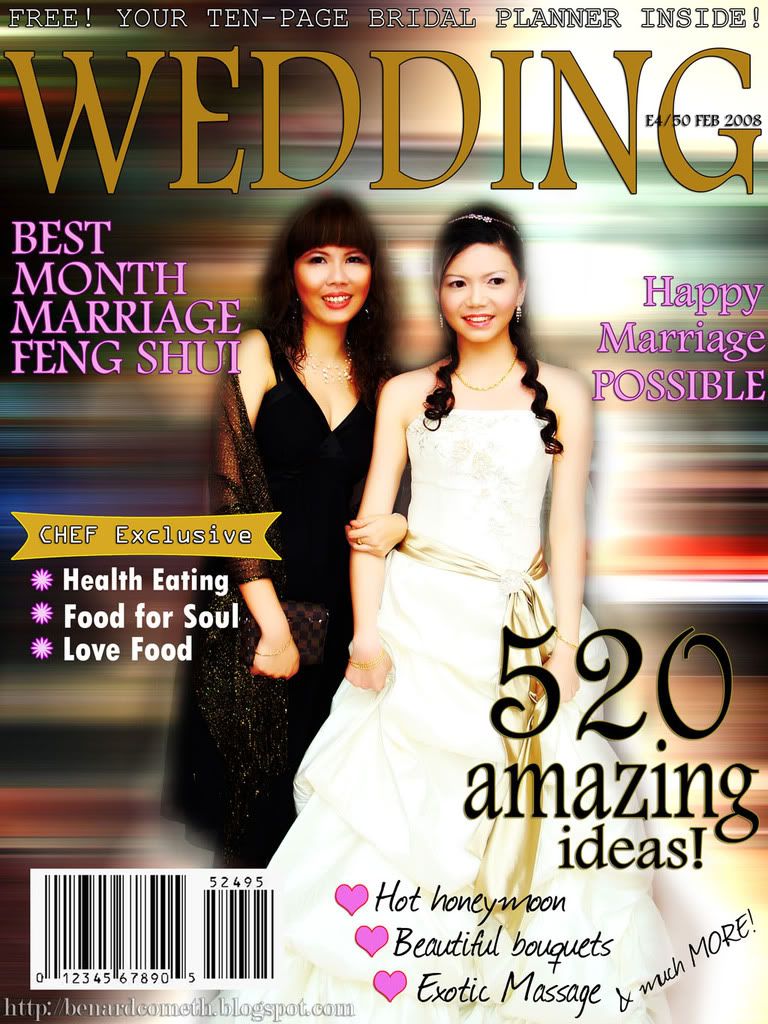 Be NICE, Don't laugh.

At least I have tried.

***Note***


The concepts are actually inspired by a few real magazine cover that I found while googling. Credits to them =p